MilanoSesto site visit with Bocconi students and Hines delegates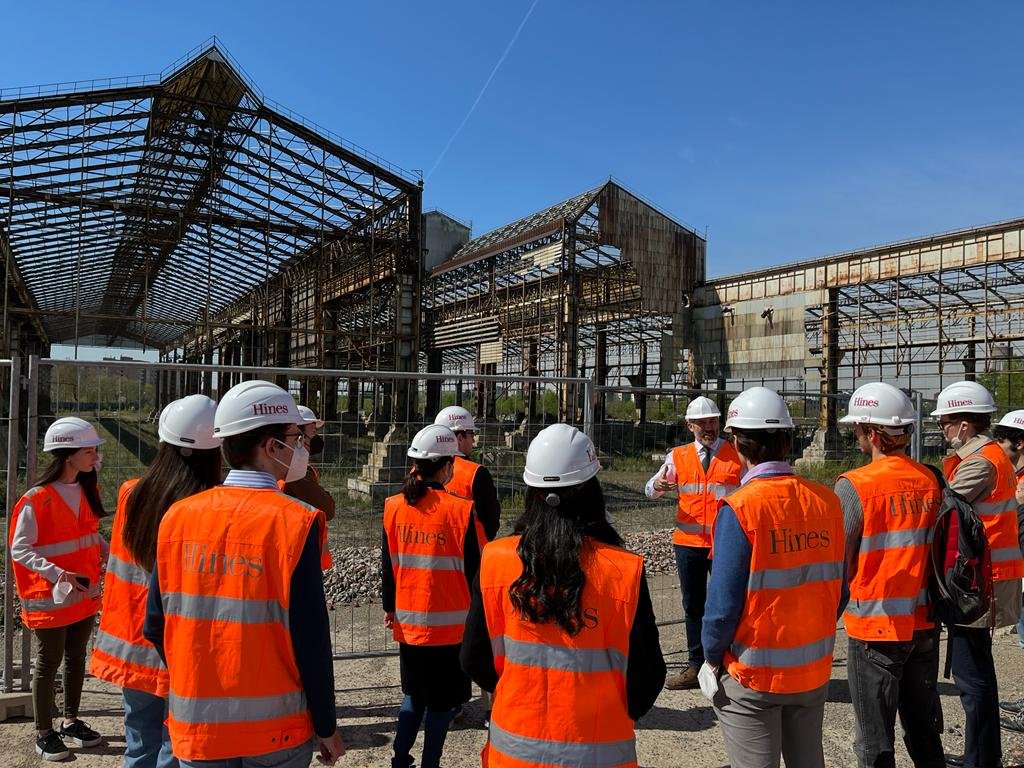 On 11th April 2022, Bocconi students visited the MilanoSesto project site. The area is the object of a major renewal project developed by Milanosesto S.p.A. and Hines, with project management entrusted to Prelios. It is the most important urban renewal project in Italy and one of the largest in Europe for a total of 1.5 million m2, of which approximately one-third for green areas. The total investment amounts to €3.5 billion (€450 million public sector investment). 50,000 people, including residents and city users, are expected daily.
During the visit, students were guided by Andrea Mucchietto, Head of urban regeneration Hines, Claudio Pin, Senior construction manager Hines, and Sara Baroni, Senior marketing advisor Hines.
Students learnt about project's Masterplan, designed by Foster + Partners one of the most prestigious design studios in the world, and could visit many site areas under renewal. The visit was an incredible opportunity to learn about key urban regeneration topics such as land remediation, heritage conservation, community engagement, financing mechanisms and sustainable regeneration solutions. 
The visit is organised within the Master's course in Economics of Sustainable Urban Regeneration at Bocconi University.