CEO Milanosesto S.p.A.
Image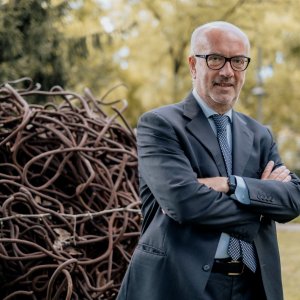 Luciano Carbone is Chairman of the Board of Directors and CEO at Milanosesto S.p.A. after having held the position of Chief Corporate Officer for almost 2 years in the same company. He has gained experience in many companies.Below are the latest and most significant ones.
At SEA - Aeroporti di Milano S.p.A. - he was group HR and Organization Director for a couple of years and Chief Corporate Officer for ten years. He was also member of the Board in many other branches of the group. He was HR and Organization Director for Trenitalia S.p.A. - Gruppo Ferrovie delle Stato. He held the same role for Salvatore Ferragamo S.p.A. At Fondazione La Biennale di Venezia he was the General Manager. At Ferrero S.p.A., where he worked for ten years, he began as Industrial Relations Manager and European Projects Coordinator, then worked as HR and Organization Director. Consequently, his fields of competence are largely related to Human Capital and General Management.
He is currently a member of the Board of ADR – Aeroporti di Roma - , EEMS S.p.A, Fondazione Adecco, and member of Assolombarda and Nedcommunity Association.